RELAX, my darling Anastasians, and DO take a moment to still your palpitating hearts: a new Fifty Shades of Grey Red has NOT been released without your knowledge!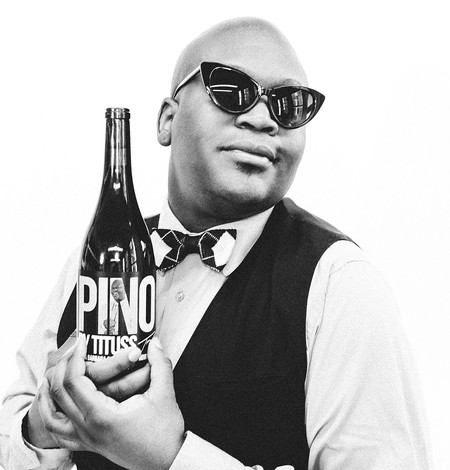 (Image: Popsugar.com)
Instead, Popsugar reports that Tituss Burgess (who plays aspiring Broadway star Titus Andromedon on Netflix's Unbreakable Kimmy Schmidt) is releasing his own wine, Pinot by Tituss, on March 14th.
Kimmy Schmidt fans will fondly remember Tituss' self-filmed Peeno Noir music video, and Popsugar muses: "We have to say. . . we have yet to see how this red fares against the Fifty Shades of Grey wine."
Challenge accepted, Popsugar! We know there's room for more than one outstanding DVD Diva Red on the shelves this Spring!
Try a glass of Fifty Shades of Grey Red Satin Wine today!
News
Recent Posts
March 17, 2016

March 5, 2016

February 11, 2016

February 2, 2016

October 14, 2015

August 25, 2015

(1 Comment)

June 15, 2015

June 2, 2015

May 20, 2015

May 8, 2015
Blog Categories
Our Writers
Blog Archives