May 20, 2015 | Events, In the News, Movie | Fifty Shades of Grey Wine
Cosmo's Best Sex Tip Yet Features Fifty Shades of Grey Wine
Monthly sex bible Cosmopolitan magazine compiles the components of a Great Night In, featuring Fifty Shades of Grey Wine!!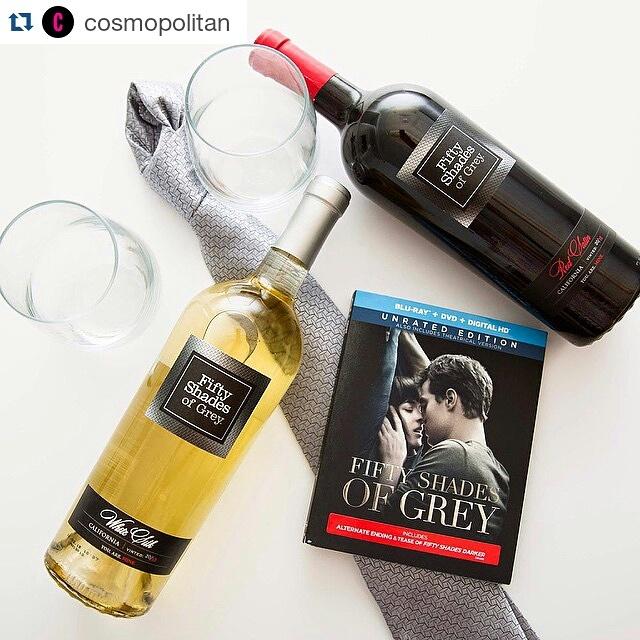 (Image: @Cosmopolitan Via Instagram.)
You probably already have the glasses and tie; to get the wine, and a little --VERY little-- something for YOU to wear, go here:
Comments
Commenting has been turned off.
News
Recent Posts
March 17, 2016

March 5, 2016

February 11, 2016

February 2, 2016

October 14, 2015

August 25, 2015

(1 Comment)

June 15, 2015

June 2, 2015

May 20, 2015

May 8, 2015
Blog Categories
Our Writers
Blog Archives