June 2, 2015 | Special Offerings | Fifty Shades of Grey Wine
Oh, Daddy! Fifty Shades of Grey Wine Father's Day Sale
This year, add some heat to the traditional Father's Day gift of a tie by A) making it grey, and B) wrapping it around this very sweet deal: Order three (or more!) bottles of Fifty Shades of Grey wine (through June 21st) and enjoy complimentary shipping.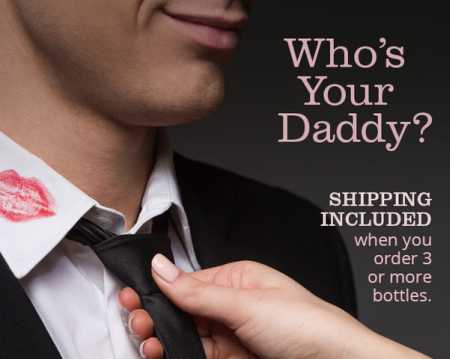 Here's to a Very Happy Daddy's Day!
Comments
Commenting has been turned off.
News
Recent Posts
March 17, 2016

March 5, 2016

February 11, 2016

February 2, 2016

October 14, 2015

August 25, 2015

(1 Comment)

June 15, 2015

June 2, 2015

May 20, 2015

May 8, 2015
Blog Categories
Our Writers
Blog Archives