May 1, 2015 | Events, Movie, Special Offerings | Fifty Shades of Grey Wine
Tweet #FSGDigitalRelease on May 1, Enjoy 15% Off Your Next Order of Fifty Shades of Grey Wine
Fifty Shades of Grey Wine invites you to our Digital Download Party, May 1, 5:00 PM PST. Tweet #FSGDigitalRelease on May 1, Enjoy 15% OFF your next order.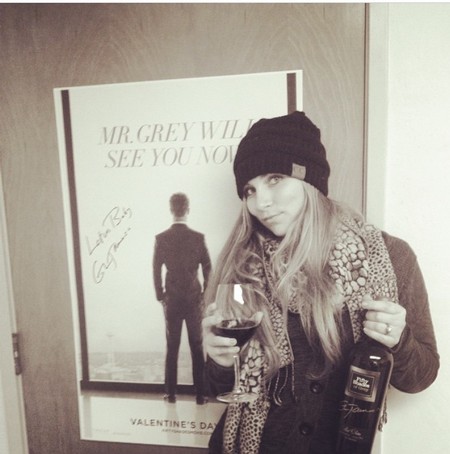 Angelica, Your Host for the #FSGDigitalRelease Party
Promo code expires 05/31/15. No minimum purchase required. Not valid on gift cards. Additional exclusions may apply.
We'll see you soon!
Comments
Commenting has been turned off.
News
Recent Posts
March 17, 2016

March 5, 2016

February 11, 2016

February 2, 2016

October 14, 2015

August 25, 2015

(1 Comment)

June 15, 2015

June 2, 2015

May 20, 2015

May 8, 2015
Blog Categories
Our Writers
Blog Archives