April 9, 2015 | Events, Movie, Special Offerings | Fifty Shades of Grey Wine
Fifty Shades of Grey Wine to Host Digital Download Twitter Party, May 1, #FSGDigitalRelease
The Fifty Shades of Grey Digital Download is set to release on May 1st, and Fifty Shades of Grey Wine will be celebrating with a live-Tweeted viewing and wine tasting party!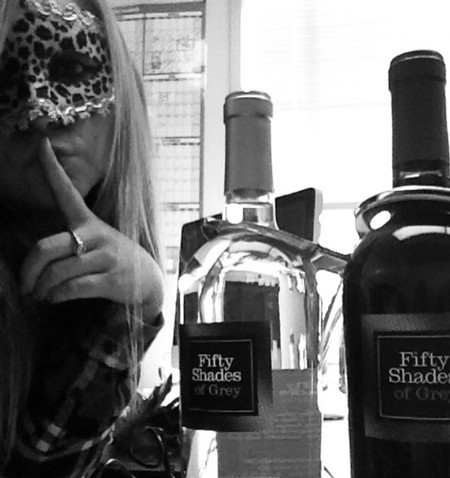 Follow Us... To Social Media.
Join Angelica on Twitter for a full-day event that promises to be lots of fun. "I can't wait to see the movie from the comfort of my own home, wearing my pjs, with a glass of #FiftyShadesWine in my hand," writes Angelica. "Only thing that would make it better is if Mr. Grey was there himself! I hope to talk to my tweeps on May 1st! #FSGDigitalRelease and I will find you! Drink with me and tell me your favorite scenes! I'll be tweeting you! Laters, Baby!"
Comments
Commenting has been turned off.
News
Recent Posts
March 17, 2016

March 5, 2016

February 11, 2016

February 2, 2016

October 14, 2015

August 25, 2015

(1 Comment)

June 15, 2015

June 2, 2015

May 20, 2015

May 8, 2015
Blog Categories
Our Writers
Blog Archives