August 25, 2015 | Awards & Reviews, In the News | Fifty Shades of Grey Wine
"Round and Delicious" FSG Red Satin Nabs A 90 From James Suckling
Huge, Fantastic FSG Wine News!!!
Please hit pause on your latest viewing of the Fifty Shades of Grey DVD, we promise this is worth it: Wine critic extraordinaire James Suckling (formerly of Wine Spectator magazine) has just given FSG Red Satin a score of 90 on JamesSuckling.com!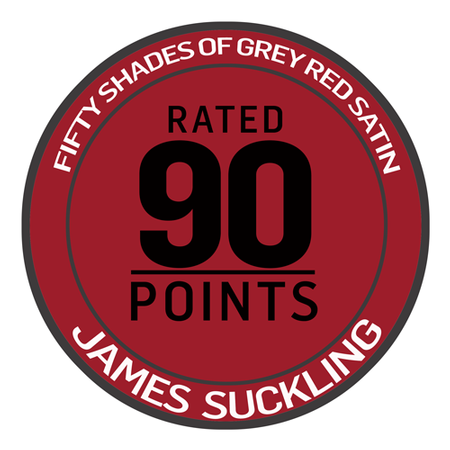 The grooviness continues with Mr. Suckling's tasting notes: "A delicious blend of syrah and petite sirah that delivers plenty of fruit and a spicy, rich finish. Round and delicous. Drink now."
(Blush)
We couldn't agree more.
Mr. Suckling also dropped some love onto "Fun and drinkable" FSG White Silk, bestowing a lovely score of 88.
Thank you, JamesSuckling.com!
And now--back to the movie!!!
Comments
Sanders
@ Mar 25, 2016 at 12:18 AM
I am really so much lucky for the red satin nabs from james suckling. These essay articles I was used a lot of time to know about best shades wine. That is written here for us very clearly and informatively and thank you.
asdf
@ Mar 27, 2016 at 9:55 PM
Nice aritlc
News
Recent Posts
March 17, 2016

March 5, 2016

February 11, 2016

February 2, 2016

October 14, 2015

August 25, 2015

(2 Comments)

June 15, 2015

June 2, 2015

May 20, 2015

May 8, 2015
Blog Categories
Our Writers
Blog Archives